HUB 48 Maribo is a modern and sustainable business park with a plot size of about 50,000 m2. In two construction phases, modern and sustainable craftsmen's yards, versatile commercial units, light industrial halls, and a spacious logistics hall will be built here.
The commercial rental space on offer at HUB 48 Maribo is perfectly suited for local companies from the Maribo region, as well as companies involved in the construction of the Fehmarnbelt-tunnel. HUB 48 Maribo will be constructed in two phases. 
Key facts on HUB 48 Maribo
– Modern and sustainable hall and office space
– Flexibly adaptable rental space
– Holistic transport planning and good accessibility
– Use of renewable energies
– Building certification comparable to German DGNB standard
– Spacious outdoor facilities
– Parking spaces for cars and trucks
Construction of the first phase will begin in 2023, starting with craftsmen's yards and several commercial units.
PHASE 1 – PLANNED FOR 2023
Craftsmen's Yards
Up to 7 rental units will be available in the craftsmen's yards. Each rental unit will have warehouse space, office space, and social space. Each unit will also have a ground-level gated entrance. Parking for company vehicles and employee vehicles will also be available.
The smallest rental unit starts at approximately 330 m2 gross and the largest rental unit is about 680 m2 gross. Combining and renting several units at the craftsmen's yards is possible.
The space on offer is primarily aimed at commercial tenants, mainly from the trades, such as carpenters, plumbers, electricians, and the like.
Commercial units
HUB 48 Maribo offers additional commercial units for companies with larger space requirements. There are 4 units available, each with a gross area of approximately 1100 m2, including warehouse space, office space, and social areas. The commercial units each have a ground-level gate and a low yard with a loading bridge. This provides tenants with flexible access for loading and unloading.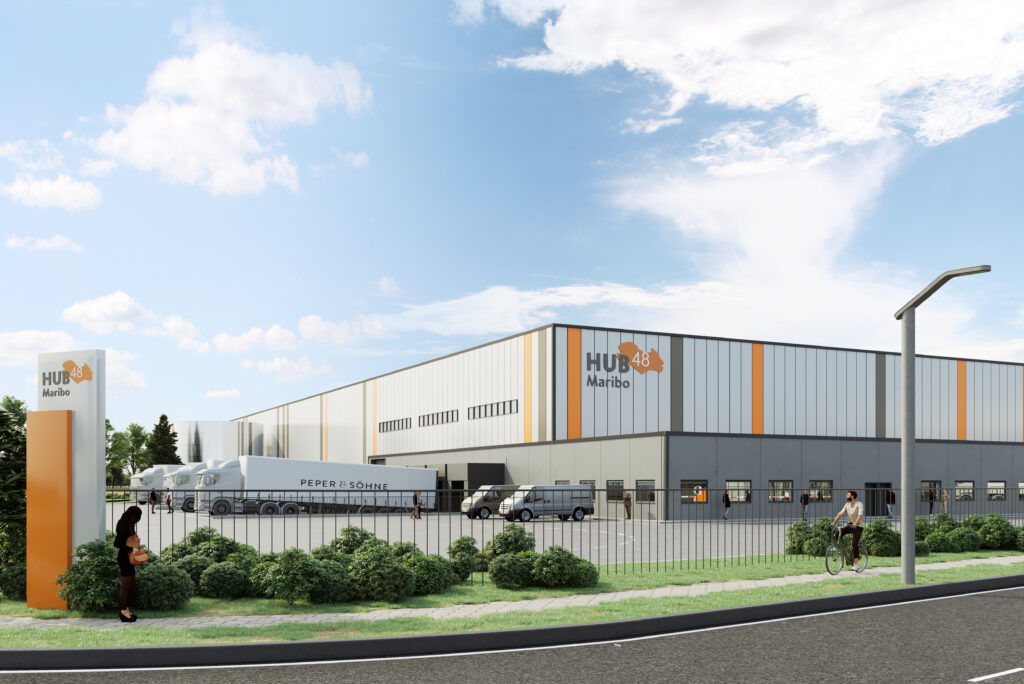 PHASE 2 – PLANNED FOR 2024
Light industrial units
Companies needing light industrial space will also find what they are looking for at HUB 48 Maribo. HUB 48 Maribo will comprise 2 units with a total gross area of 1592 m2 and 2 units with a total gross area of 1810 m2. All units offer generous warehouse space, office space, and social rooms. The warehouses also benefit from skylights that let in plenty of daylight.
All 4 light industrial units have 2 ground-level gates and 2 low yards with loading bridges
Logistics hall
With a total gross lettable area of approximately 8,000 m2, the logistics hall is the largest commercial lettable area in HUB 48 Maribo. Skylights provide plenty of daylight and a friendly working environment. 6 low yards with loading bridges allow for effective and efficient loading and unloading.
Logistics companies renting space at HUB 48 Maribo benefit from easy access to the Primaerroute 9 and the Europastrasse 47. Both are only a few minutes away and provide excellent connections to the regional and supra-regional road networks. The importance of the logistics location will increase from 2029 when the Fehmarnbelt-tunnel will create a new European logistics axis that will connect Scandinavia and continental Europe in a much more efficient way and massively shorten transport routes.
The Danish company DS Gruppen from Hobro is responsible for the construction process of HUB 48 Maribo. DS Gruppen is part of the GOLDBECK Group, with which Peper & Söhne has already successfully realised numerous projects in Germany.
Would you like to know more about renting space at HUB 48 Maribo? Then do not hesitate to contact us!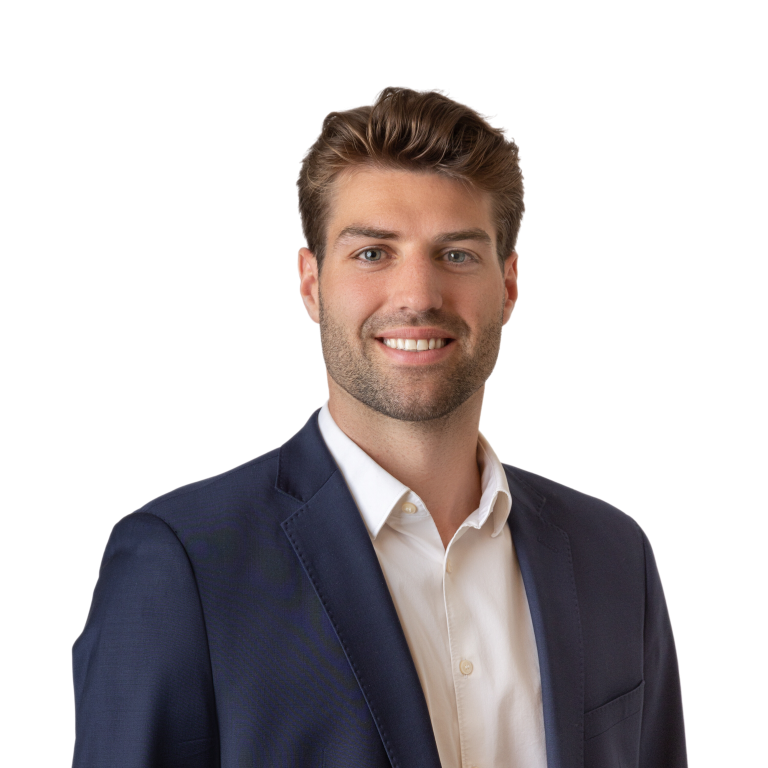 Any questions on
HUB 48 Maribo?
Mr. Rico Sygo is happy to help!
Rico Sygo
Robert C. Spies Industrial Real Estate
Tel +49 (0) 151 67 55 80 15